CML Pro is… for long-term technology stock investors.
How?
* Identify a booming trend
* Understand what is changing.
* Understand what is not changing.
* Discover if either of those two changes are underappreciated.
* Identify the underappreciated asset as an investment.
* Speak to the CEO every quarter to make sure the thesis holds.
CML Pro is not… for meme stocks and swing trading.
CML Pro has… a third-party audit firm verified performance track record (you can request it).
CML Pro provides… exclusive access to one-on-one CEO and CFO meetings that even the hallowed Goldman Sachs will not provide.
CML Pro's driving ethos is… simple — to break the information asymmetry that has existed between institutions and retail investors for far too long.
CML Pro focuses… on the world changing trends that will occur, irrespective of recessions, booms and busts, interest rates, even wars.
Top Picks are… the companies that power these trends, that are the pick-axes to the gold rush.
We thank you for the privilege of your time.
Here are the auditor verified results for the five years 2016-2020. This report is updated once a year with a fresh auditor review.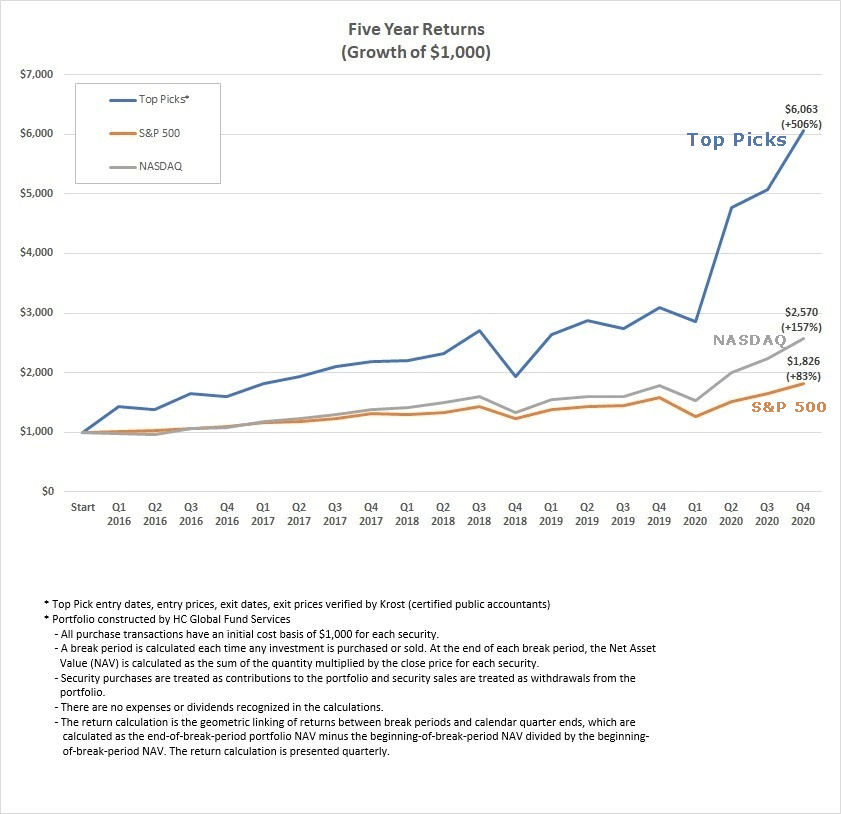 There is no stock research service available like CML Pro, and it is our privilege to provide it.
If the CML Pro experience reads as a research service for you, please do join us; it's a month to month subscription. Cancel at any time.